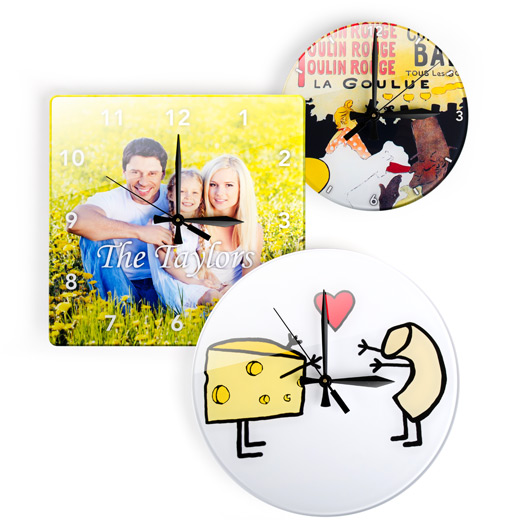 WALL CLOCKS FROM ZAZZLE
Made of thin acrylic plastic, these custom clocks come in two styles, round and square shapes, to match your home decor. The circular clocks also come in two sizes - medium (8" diameter) and large (10.75" diameter). The square clock is 10.75" x 10.75".
Each clock requires 1 AA battery (not included) and is silent ( no "tick, tock" sound).
Printed in full, vibrant color, Zazzle custom clocks start from $19.95.
Zazzle's Wall Clocks are backed by a 100% Satisfaction Guarantee. If you are not satisfied with the final product for any reason, you may return your purchase to Zazzle for a replacement or refund within 30 days of receipt.
Custom Wall Clocks For All Occasions
More Wall Clocks in the Zazzle Marketplace
Design your own wall clock - Select a clock face style, add an image and text at low cost  
Featured Clocks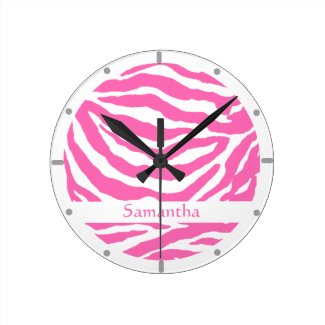 Hot Pink Zebra Stripes Wall Clock
A wall clock with a band of zebra stripes in hot pink across the clock face. There is a placeholder for a name on the front.
The clock is customizable. Use the Choose your style button on the product page to choose the size (medium or large) and shape (round or square). Use the Customize It button to fully personalize the design. Add a pink background if you like.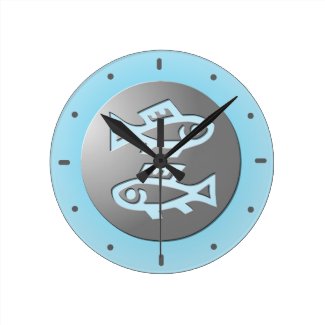 Pisces The Fish Zodiac Silver Blue Clock
This wall clock features Pisces, a sign of the zodiac, as an outline of two fish facing opposite directions inside a circle of silver gray on a sea blue background.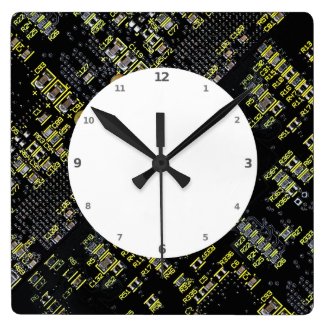 Integrated Circuit Board Wall Clock
This wall clock features parts of a printed integrated circuit board with electronic components, primarily resistors and capacitors, labelled in bright yellow on the surface with other components, against a black background. Ideal gift for the geek at home or on the office wall.
Shop For Cool Wall Clocks For Children Learning To Tell The Time by My Little Eden at Zazzle